Image
Diana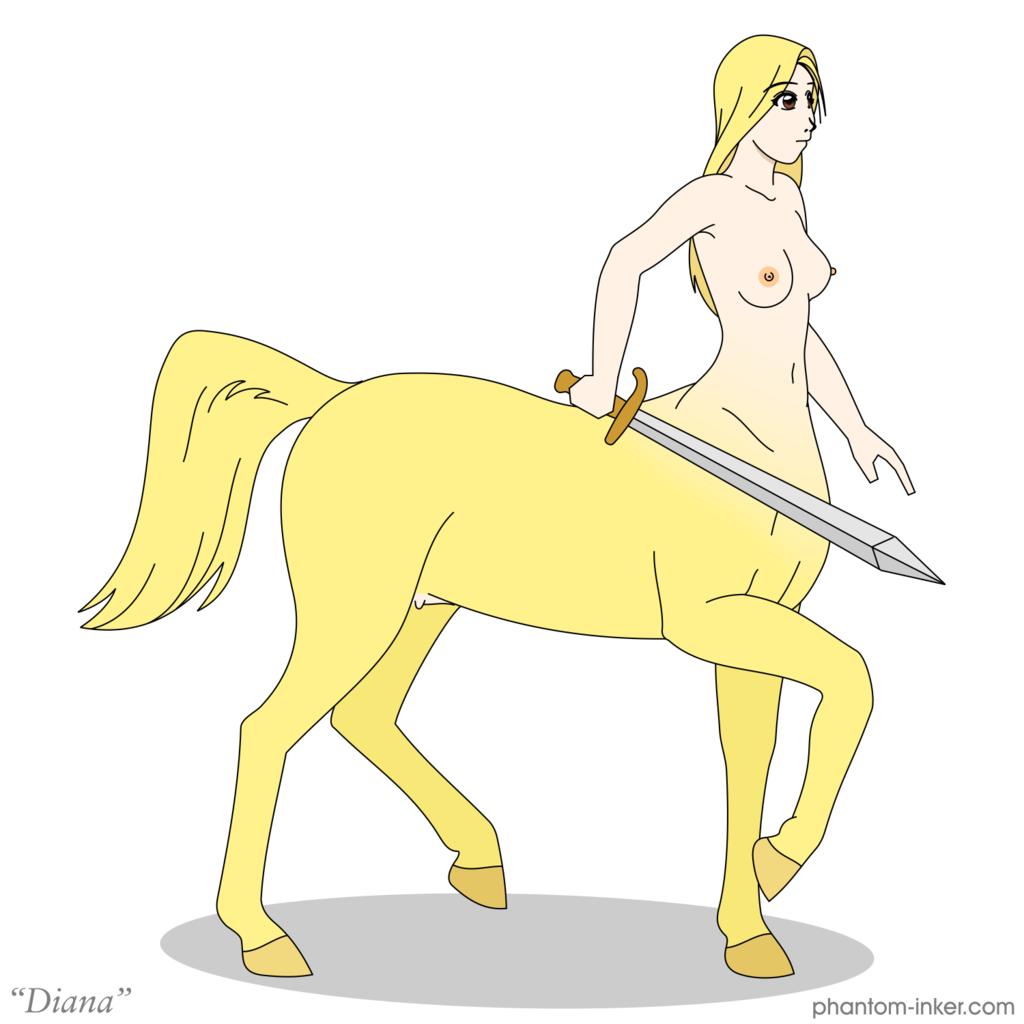 (click image to view full size)
This is apparently what I can draw in four and a half hours.
It's just some good old-fashioned fantasy artwork. My wife picked her colors (palomino) and her name (Diana).
When I originally conceived of her this morning, I was originally going to draw armor on her — she's a knight or something, I guess — but then I didn't want to cover up one of the nicer torsos I've ever drawn. So here she is in all her nakedness.
Anyway, as usual, it's just CorelDraw and a mouse, and inspiration.
I promise there'll be better stuff posted eventually.
Feel free to comment!