Image
Draw a Centaur Day 2014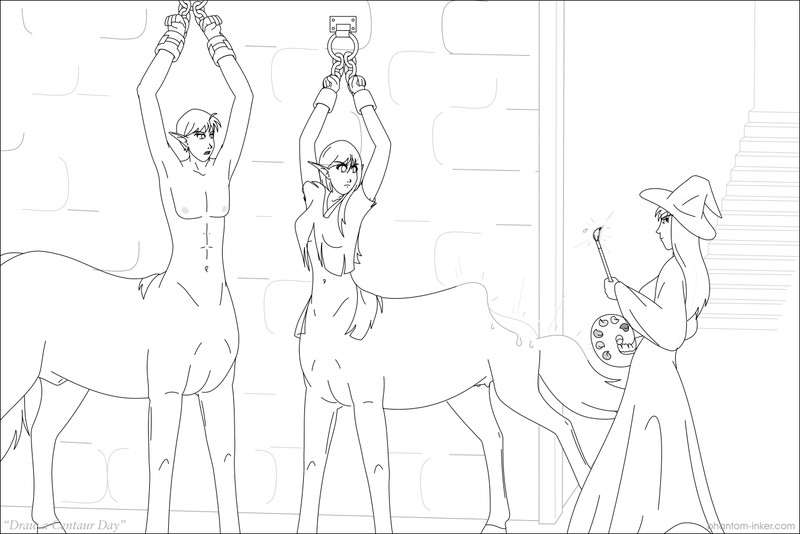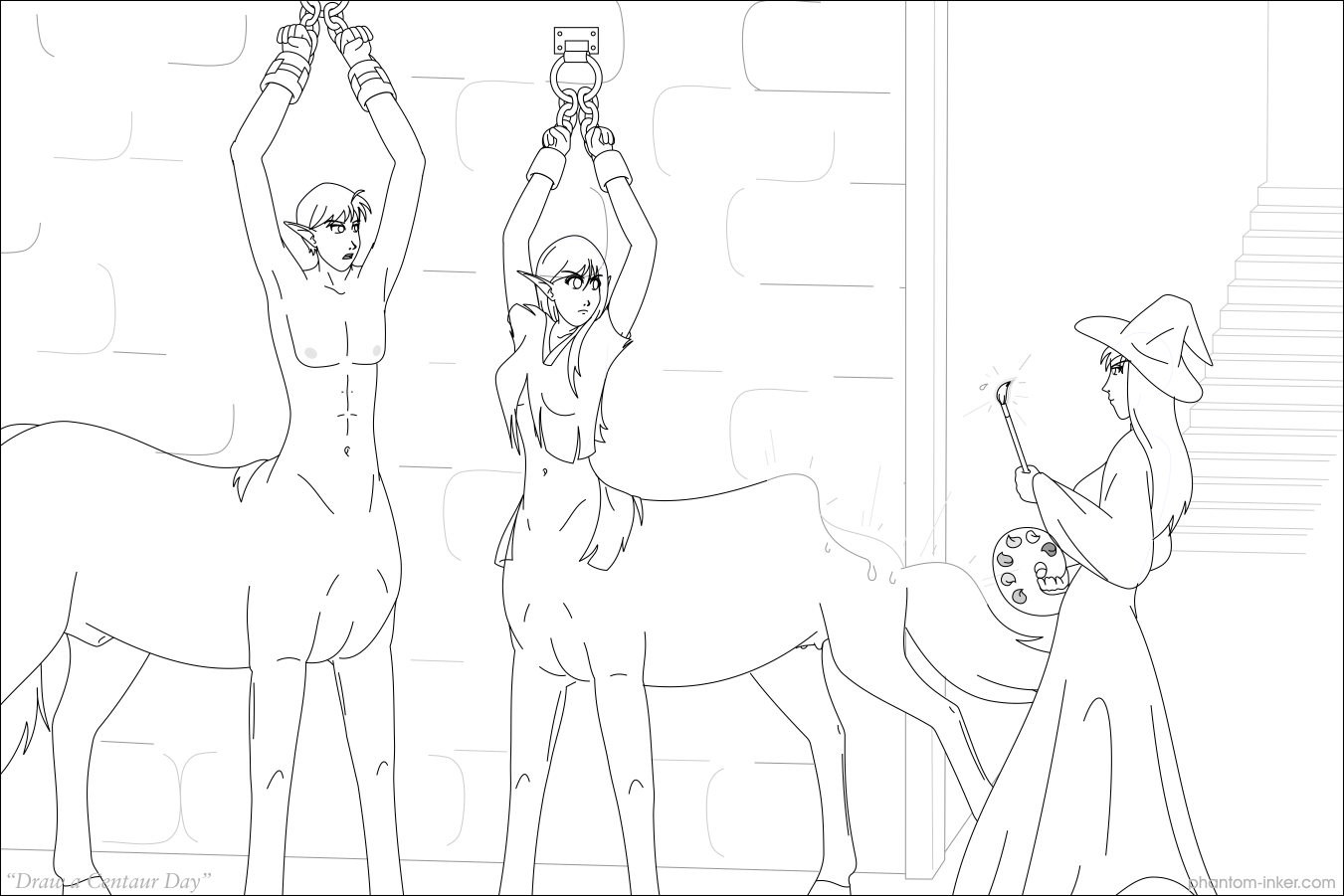 (click image to view full size)
Our Witch here is participating in Draw a Centaur Day this year, just like I am. Except nobody told her you're supposed to use an inanimate canvas, not use magical paint on a real live human being in your dungeon. Josh and Ellie don't look especially happy about the result.
But Draw a Centaur Day! It's that time of the year again, and so here are a couple of centaurs for the fun of it. w00t.
I drew this on Picarto, and as I type this I'm coughing and sneezing and snuffling and all sorts of crappy sick. By how I'm feeling right now, I daresay I'd rather trade with these two.