Image
Her Wish, Come True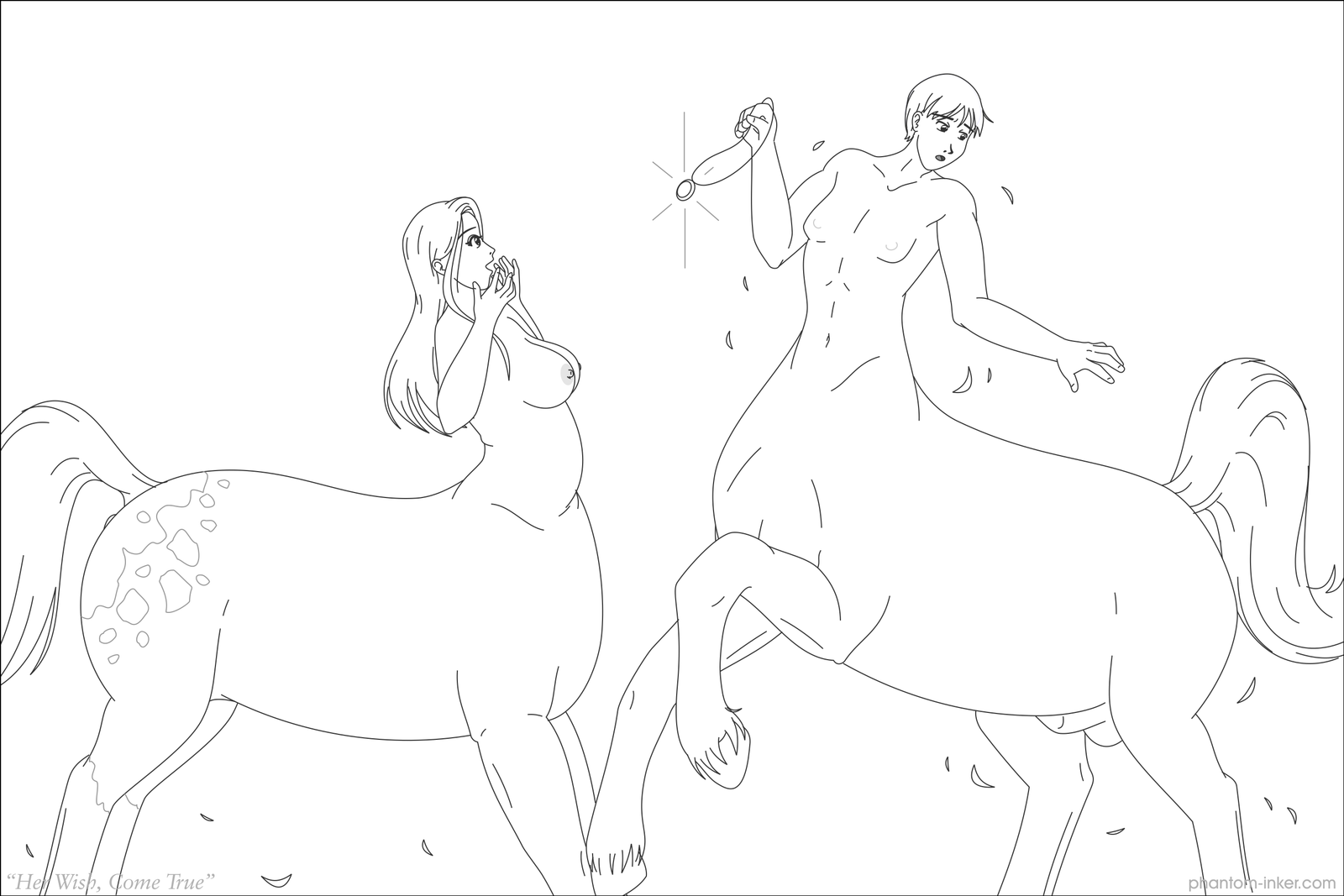 (click image to view full size)
Emma always liked two things: Horses — and Mike. Unfortunately, he didn't even know she existed. — At least, he didn't know until she convinced her sorceress friend to give her a cursed talisman. But it's only a little curse — and she'll go get a counter-spell to break their curse eventually — won't she?
Just some TF sketching today, because Muse wanted centaurs. Poor Mike might find himself stuck like that for a little while...
...or perhaps a lifetime, if Emma has anything to say about it.
Also, Emma is a bigger, curvy girl, because bigger, curvy girls don't get enough love.