Image
I do (wip1)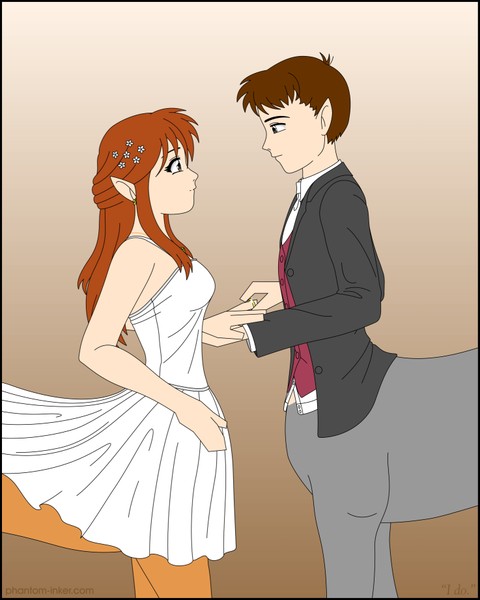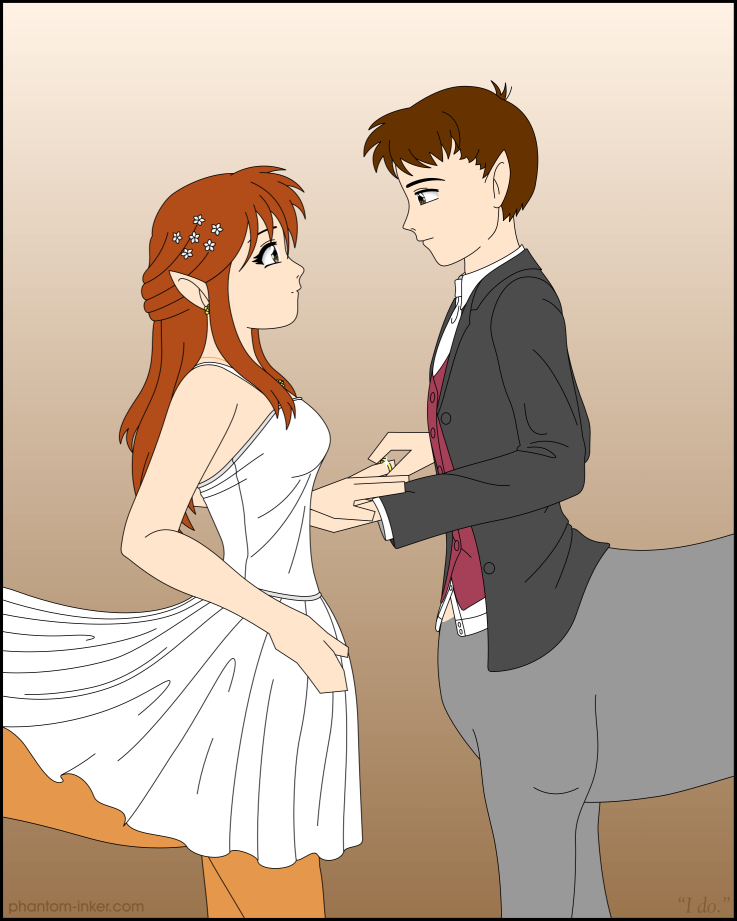 (click image to view full size)
In a little over three months' time, I'm going to be married, and in preparation for that, I've been working on this picture, off-and-on, for a few weeks now. My lovely future wife, ~sngbrd2002, and I are both centaur-holics and anime fanatics and incurable romantics, and I wanted to draw a picture that showed all those together, that showed what she and I will really be seeing when we stand at the altar. The rest of the room won't be seeing this, but you better believe we'll be seeing it :)
I don't know what her dress looks like, so this is somewhat of a guess; it's also been trimmed a bit to fit an equine half. Her hair, though, is going to be done pretty much exactly like that, and that's my exact tux from Men's Wearhouse.
This is... golly, maybe fifteen hours so far. There's a lot more detail to add: The hands need to be drawn for real, and everything needs shading (I'm going to be a speckled grey shade that she absolutely loves every time she sees it).
The final version of this will probably be printed large and hung over our bed.
Edit: This now has correct colors: Songbird says her dress and my vest and shirt are ivory, not white, despite the picture she showed me, so they're now ivory here too. Yay for ivory! :D