Image
Jenny's New Hooves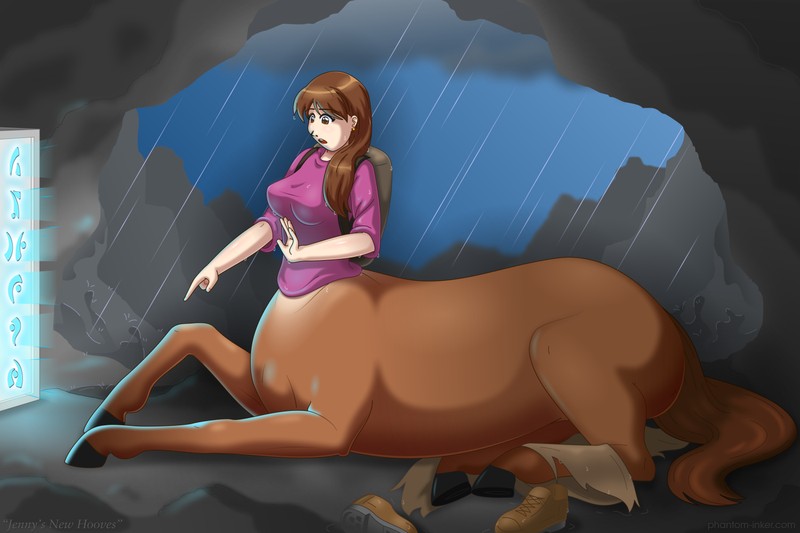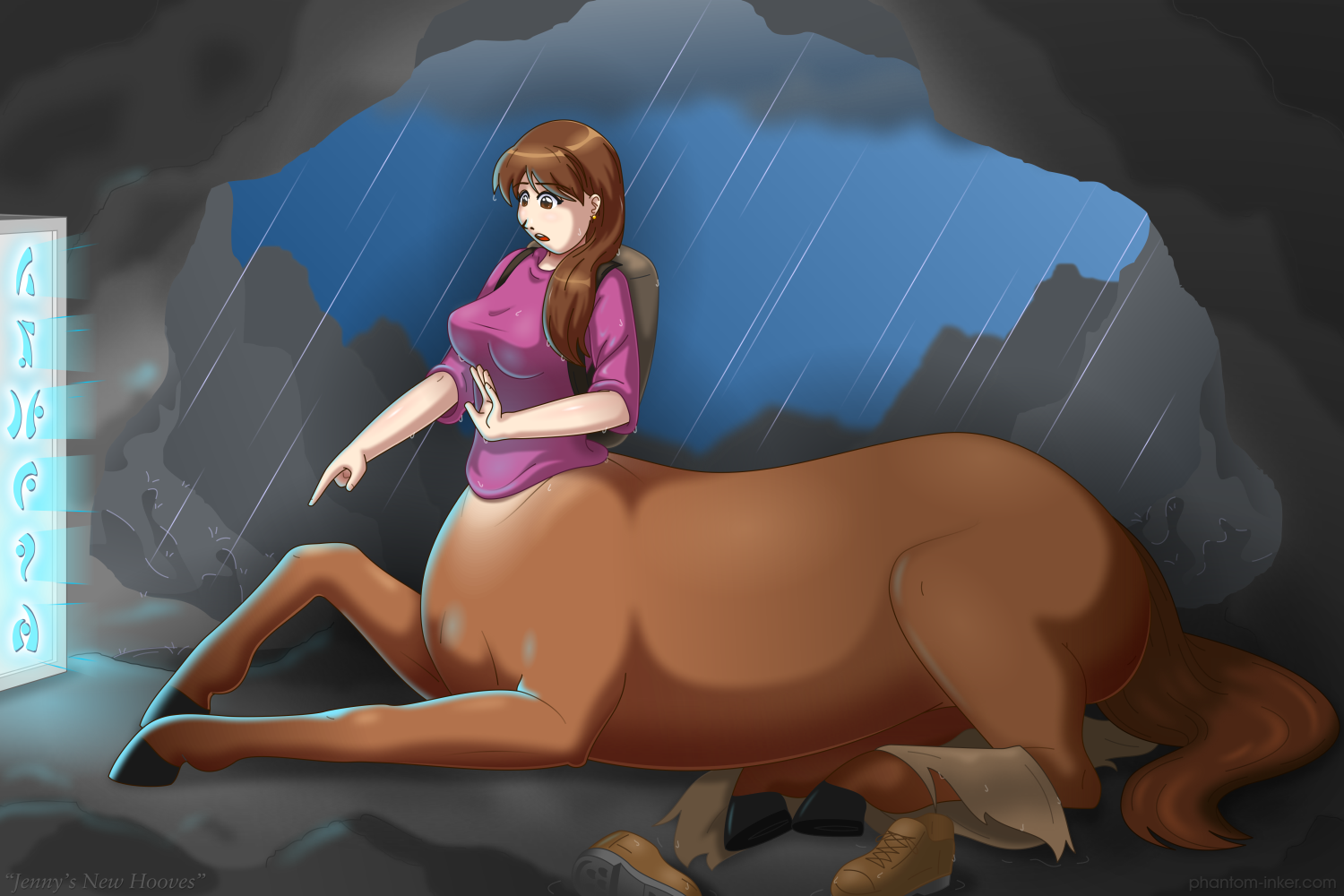 (click image to view full size)
While hiking in the mountains, Jenny dashed into an old cave when a rainstorm came up. She probably shouldn't have touched that ancient magical pillar she found inside... but at least once the rain lets up, her trip home will be faster :)
Been drawing Jenny on-and-off for the last few weeks. It's not the best background I've drawn, but not the worst, and not the best shading I've drawn, but not the worst. I like the overall result, though, and I'm not sure I can do much more damage to it at this point. Also, hey, a TF scene that's more-or-less G-rated, now there's a thing. Also, hey, me posting something that's not based on Day Two, now there's a thing too!
This was loosely inspired by seeing ~nyxtime's Cave centaur drawing a few weeks ago. If you look, you can certainly see some similarities — a centaur girl in a cave, a sitting/laying position, both wearing purple, the hair over one shoulder, diagonal lines in the background — but they're also pretty obviously not the same picture. Thanks, though, ~nyxtime, for the inspiration!
As usual, this is 100% vector art, drawn in CorelDRAW with a mouse. Took maybe, I dunno, 20-30 hours total, mostly over the holiday break, with some finishing work this weekend.