Image
The Kama Centra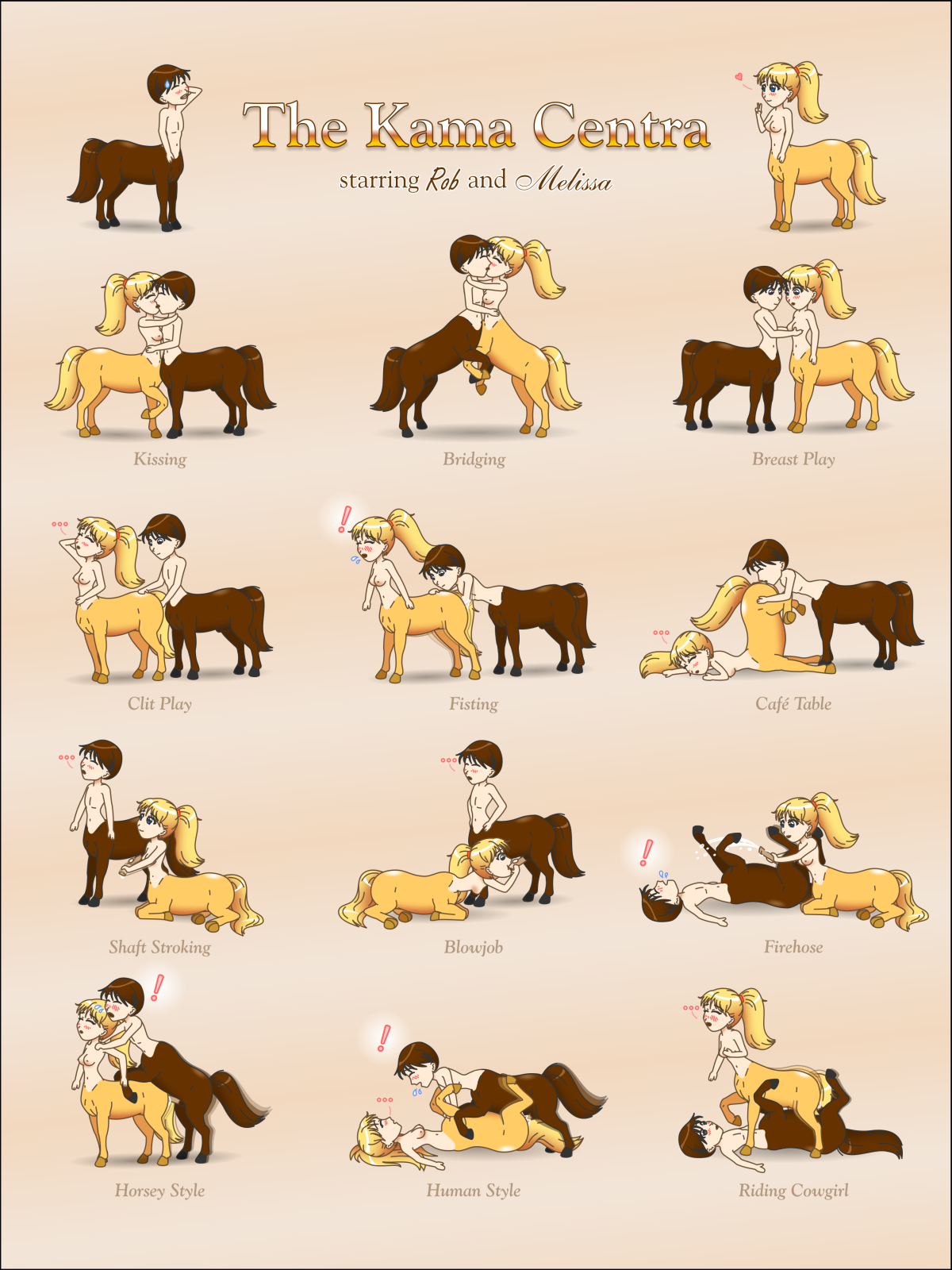 (click image to view full size)
It's like the Kama Sutra, only with centaurs!
So this is Rob and Melissa, demonstrating twelve increasingly intimate positions that a couple can get themselves into. I'm sure there are many more exotic poses, but this covers a very nice basic set of common interactions:
Three of them touching and kissing.
Three of him pleasuring her.
Three of her pleasuring him.
And three of them joined in good old-fashioned intercourse.
I've wanted to do something like this for a long time, because it's hard to explain just exactly what position you're talking about when you're talking about mythical creatures that don't exist and there's no visual reference. So I started this some months ago, and I finally have enough poses finished to make it worth calling "done" for the first version. Maybe someday I'll try another page, but I'm out of good ideas right now ;)
So here's your visual reference for many of the fun things a centaur couple can do with each other in private. Feel free to share as needed!
And if you couldn't imagine it before... now you sure can!