Image
Lady Bug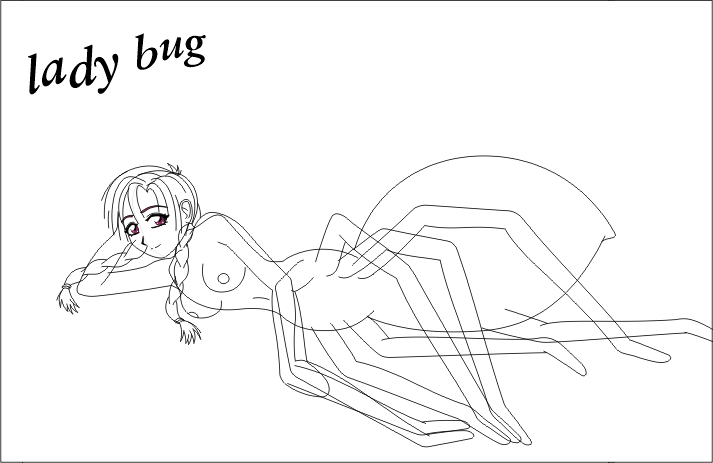 (click image to view full size)
This is a work-in-progress of Asari, a drider girl. Her name is Japanese, and means "desert plum".
My fiancée, Songbird, is deathly scared of spiders and insects, and I happen to really like the concept of a drider. So she asked me the other night if I'd draw a drider, but one that wasn't scary: One that was pretty and cute and maybe even a little sexy. So this is my first attempt at a non-scary drider girl.
This is about four quick hours of sketchy linework. There's quite a bit more that I've done since this, but you'll have to wait to see the final version.