Image
The Lamia Sorceress's Spell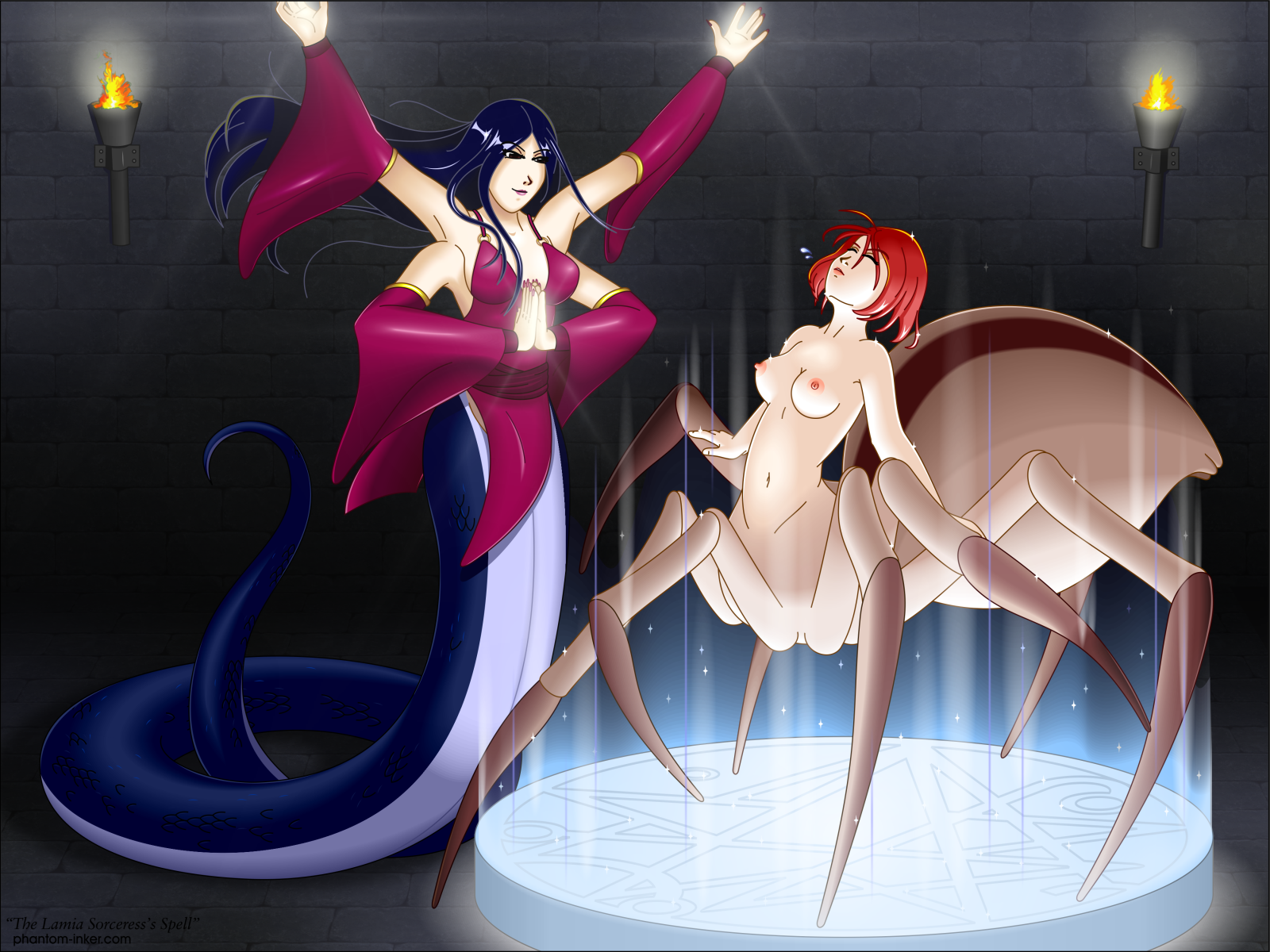 (click image to view full size)
The goal here was soft shading on everything. I usually do cel shading, and a lot of people have suggested I stretch myself with something a bit more challenging, so I worked hard to make this not look like vector art. I think the end result came out pretty good.
This — took a lot of time. A lot of time. 80 hours? 100? I lost track. I worked on this for nearly a month, and I'd like to think it shows. It's also mixed-media, for once: The final composition was in CorelDRAW, but certain parts of this (the torches and some of the lighting effects) were drawn in Corel Photo-Paint. The final vector-art composition uses PowerClips, Blends, Gradient Fills, Mesh Fills, Lens Flares, translucent bitmaps — every trick in the book and several that aren't in the book. As usual, it was entirely drawn with a mouse.
I'd like to thank the people who spent their time keeping me company while I drew parts of this over LiveStream. I'd also like to thank MythicFables for the character-design suggestions for Cherie, the drider girl; and to thank 10110100 for the character-design suggestions for Jada, the Lamia Sorceress. I'd also like to thank Bill Scott of TextureMate for the fine brick texture I used in the background (albeit a bit altered from his original). And last, but certainly not least, I'd like to thank my wife for being patient with me as I drew this thing.
While I drew this, I came up with two different stories for it. But it could be anything. So what do you think is happening? :)