Image
Selene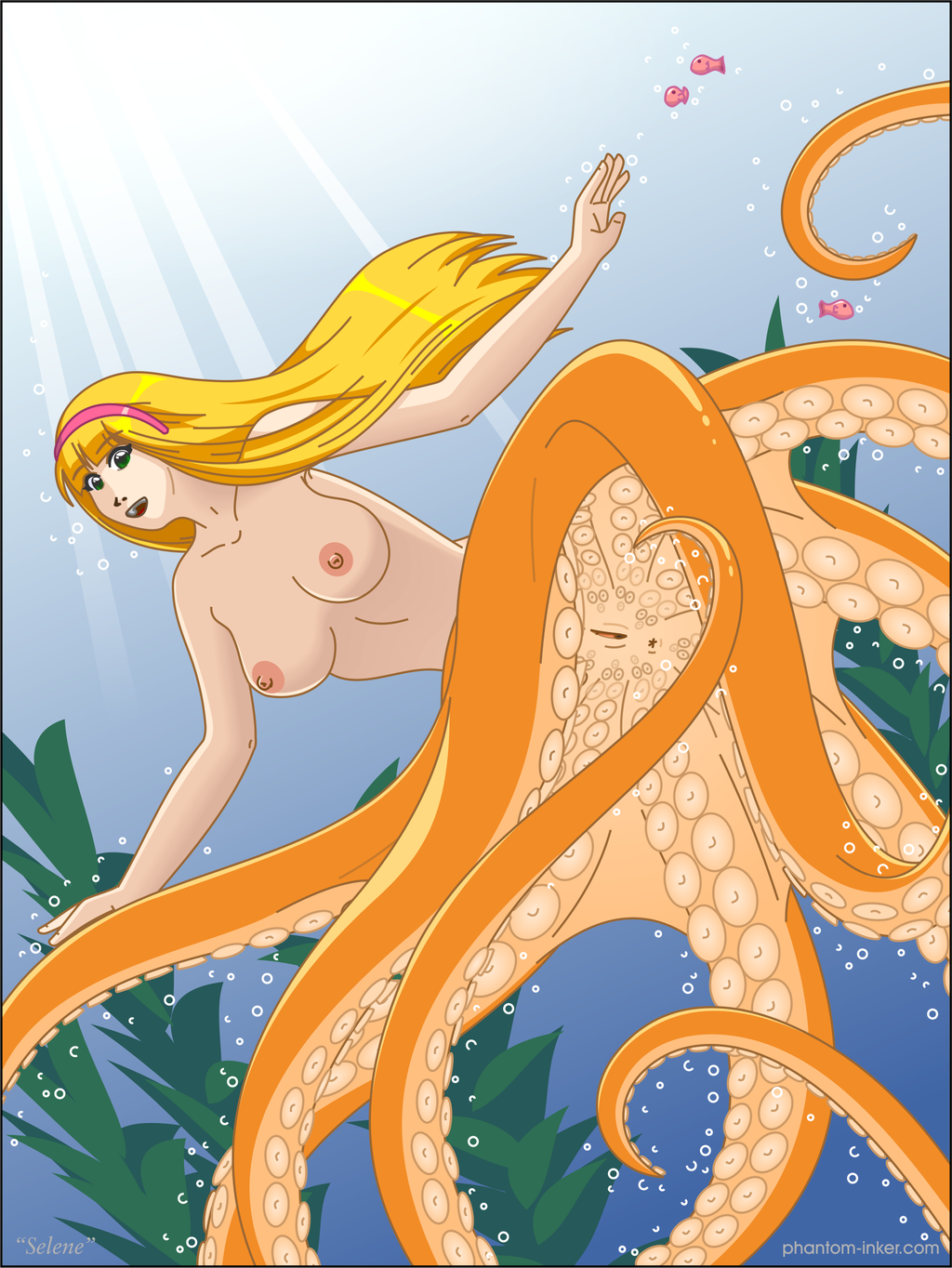 (click image to view full size)
I was sick as a dog today, so I drew to keep myself less miserable. I wanted to do something a bit more dynamic than the picture of Hazel, so I drew Selene here, in a single woozy sitting of like six hours of making swooshy tentacles, and more suction cups than you can count.
This is a bit less family-friendly than the picture of Hazel, but Selene's still pretty innocent — for a naked octopus girl, that is. If anybody really wants a G-rated version, just ask, and I'll draw a slightly-modified copy of it.
Anyway, where did she get the hair band? I don't know. But pink's a good color on her.