Image
Serket's Curse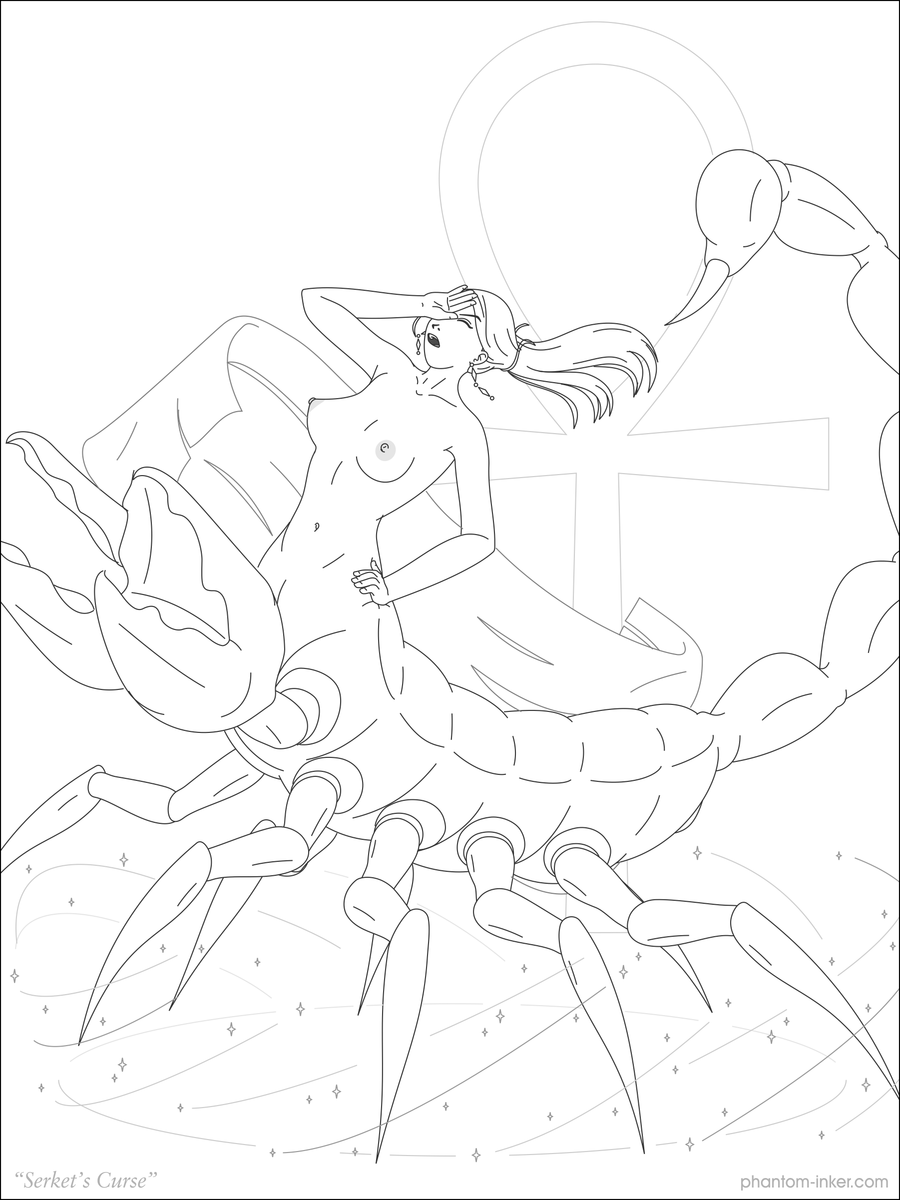 (click image to view full size)
Elena Arigan was a bored rich New York socialite until she found the Cult of Serket. It seemed like a fun game at first, dressing up in Egyptian clothing and chanting, until one day, they told her the goddess had chosen her to be their new Queen for a thousand years. Elena didn't think much of it, but let them cast their little "spell" — and learned the hard way that even for a rich socialite, not all things in this world are fun and games.
So... I'm back, sorta, I guess. Cranky and irritable, so I took out my frustrations on pixels representing a nonexistent stuck-up rich girl, who actually turned out pretty good, for being a giant twelve-limbed freakish bug monster. (And yes, I know "bug" normally means "insect" and scorpions are arachnids, but whatever, gripe to somebody who cares.)
Drawn in three hours with a mouse and CorelDRAW. The hands are iffy, but I don't feel like going back and making them any better.