Image
A Spell for Julie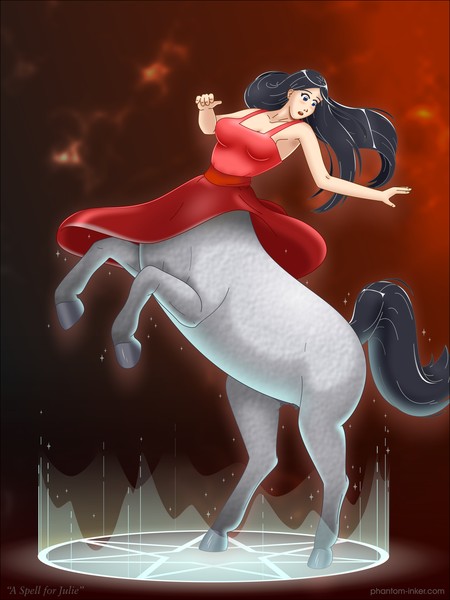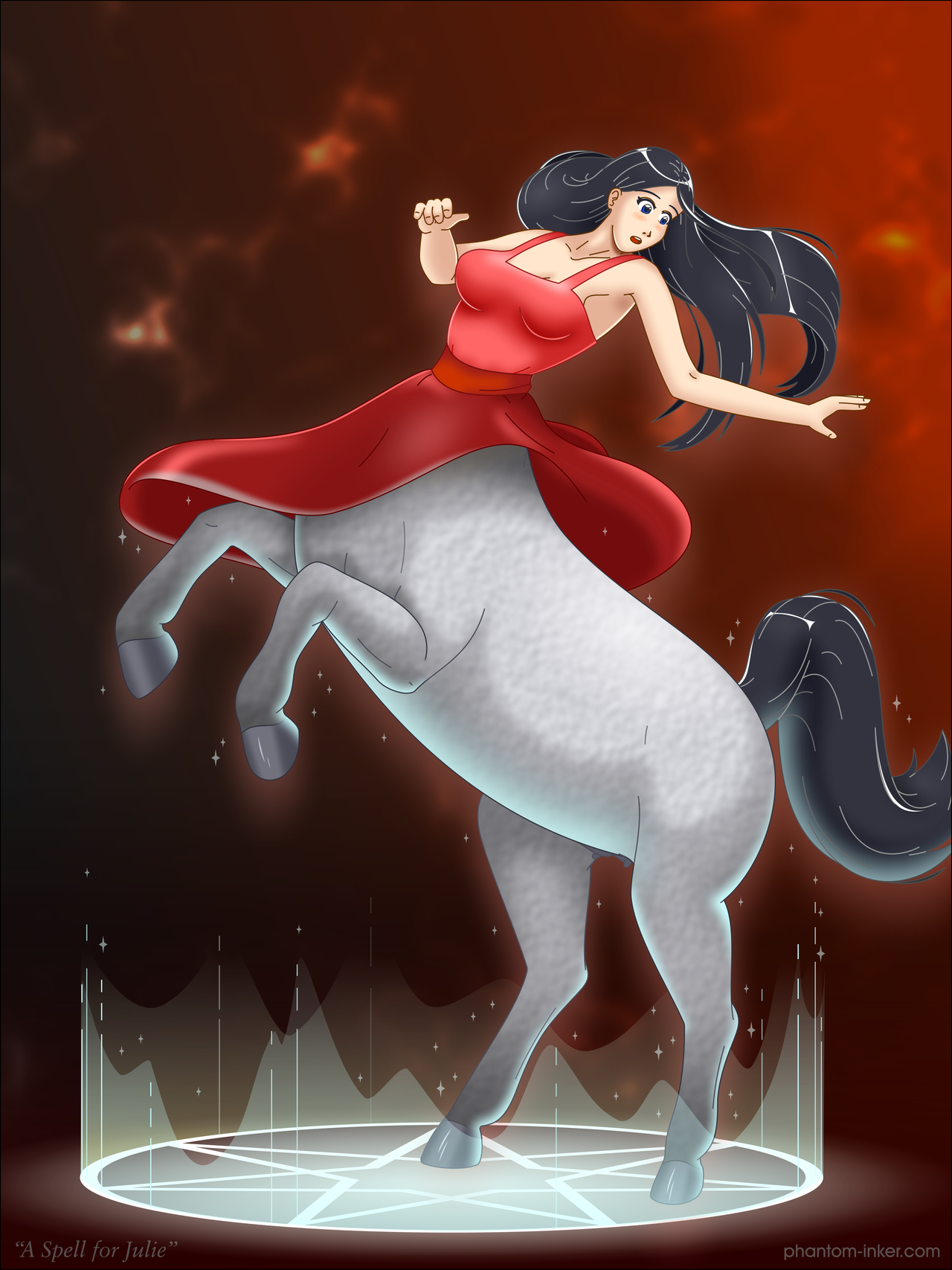 (click image to view full size)
I'd like to thank my lovely wife for breaking my artist's block.
"Remember Mommy Fortuna from The Last Unicorn? She collected magical creatures or put illusory spells on animals that made them appear to be mythical creatures. She put them in her traveling circus. What if Mommy didn't use illusions?"

"What if she changed them for real?"

..."Blue eyes, simple dress 👗, black hairand tail, grey body"
It'd be incredibly complicated to explain why her comment worked so well on my Muse that I not only drew this picture, but made something this complex and detailed in a weekend. Not only that, my lovely wife wants another picture of Julie here, escaping from the carnival, and I suspect I'll be drawing that soon as well. She's given me details of exactly what she wants to see, so that's definitely going to be a thing soon -->
"So yeah I have a picture in my head of an escape in progress with a tf occurring in the background."

"Ok, you finish her and next I get my escape picture, yes?"

"I see the circle of cages on wheels, in the left background mommy is tfing someone or something and in the center right foreground someone is freeing the captives."
From these suggestions (and others), I've spun out a big complicated headcanon that picks up where the original story ended, and wowie, is my artists' block crushed into tiny pebbles. I'll tell more of the story later, I think, but Julie here was a poor girl who snuck in to see Mommy Fortuna's revived Midnight Carnival, and to her chagrin, she's now become a part of it, thanks to awful magic that Mommy Fortuna has obtained and definitely shouldn't have.
So this is apparently Last Unicorn fanart, sort of. It'll be much moreso when you see me draw Mommy Fortuna's Midnight Carnival in a subsequent picture with poor Julie here stuck in one of the cages. But it'll turn out well for her in the end, I swear. >_>
Anyway, this was about a dozen hours with CorelDRAW X8 and a mouse. It might not generally look it, but it's all vector art, using some of my newly-devised techniques to make the shading and textures really soft. They're almost too soft, but I think the result is still pretty good.