Image
The Sky Calls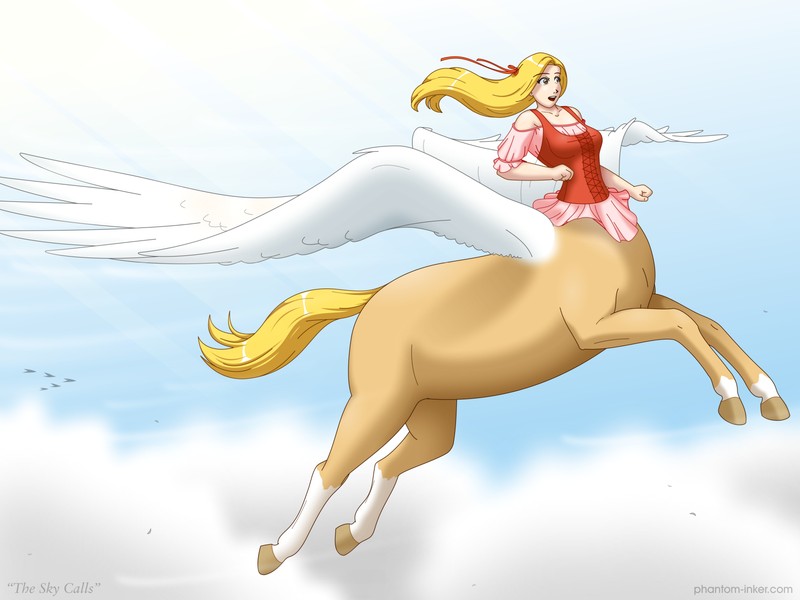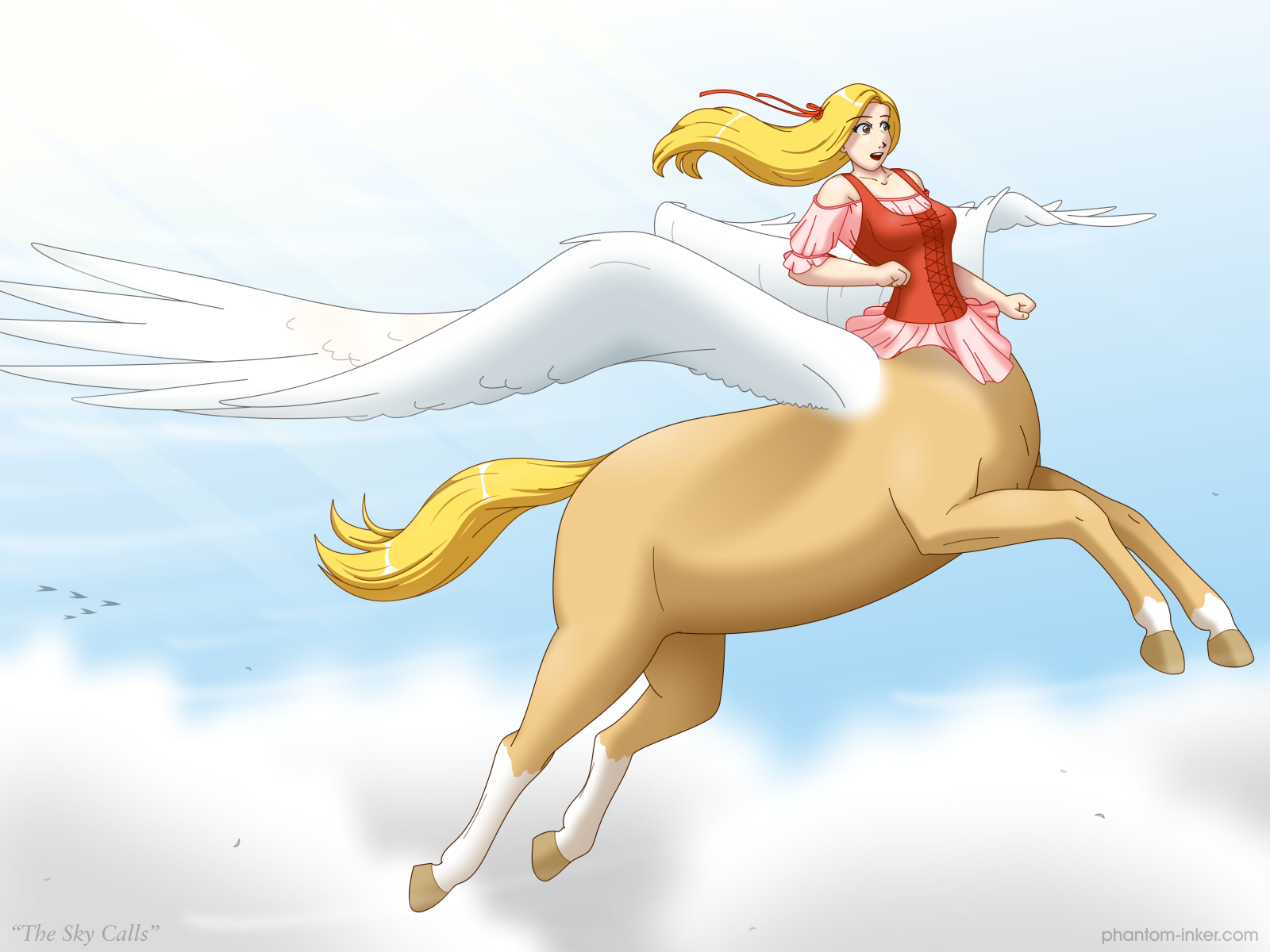 (click image to view full size)
It's good to be free.
This is Chem (pronounced /kem'/). I think she used to be an ordinary human girl who lived on a farm. I'm not sure how she ended up a winged centaur, but does it really matter? That's happiness and joy there, and whatever it took to get there was worth it.
I did all of the coloring in a single sitting tonight of only four hours, which makes this one of my fastest coloring efforts ever, but I don't think she lost much quality in going fast. The background is still good (quite believable, I think), and the shading on her body is detailed, and I didn't leave out much except some back-lighting you really wouldn't notice anyway in a brightly-colored environment like this.
In total, it was maybe only eight or ten hours to do this from blank canvas to finished work, and most of the hard part was the initial linework.
As usual, this was 100% drawn in CorelDRAW 2019 as pure vector art (massively abusing PowerClip and non-destructive Gaussian Blur), and drawn with a mouse, not a tablet. One of these years I have to spend some time learning to use my tablet... probably.