Image
To Atlantis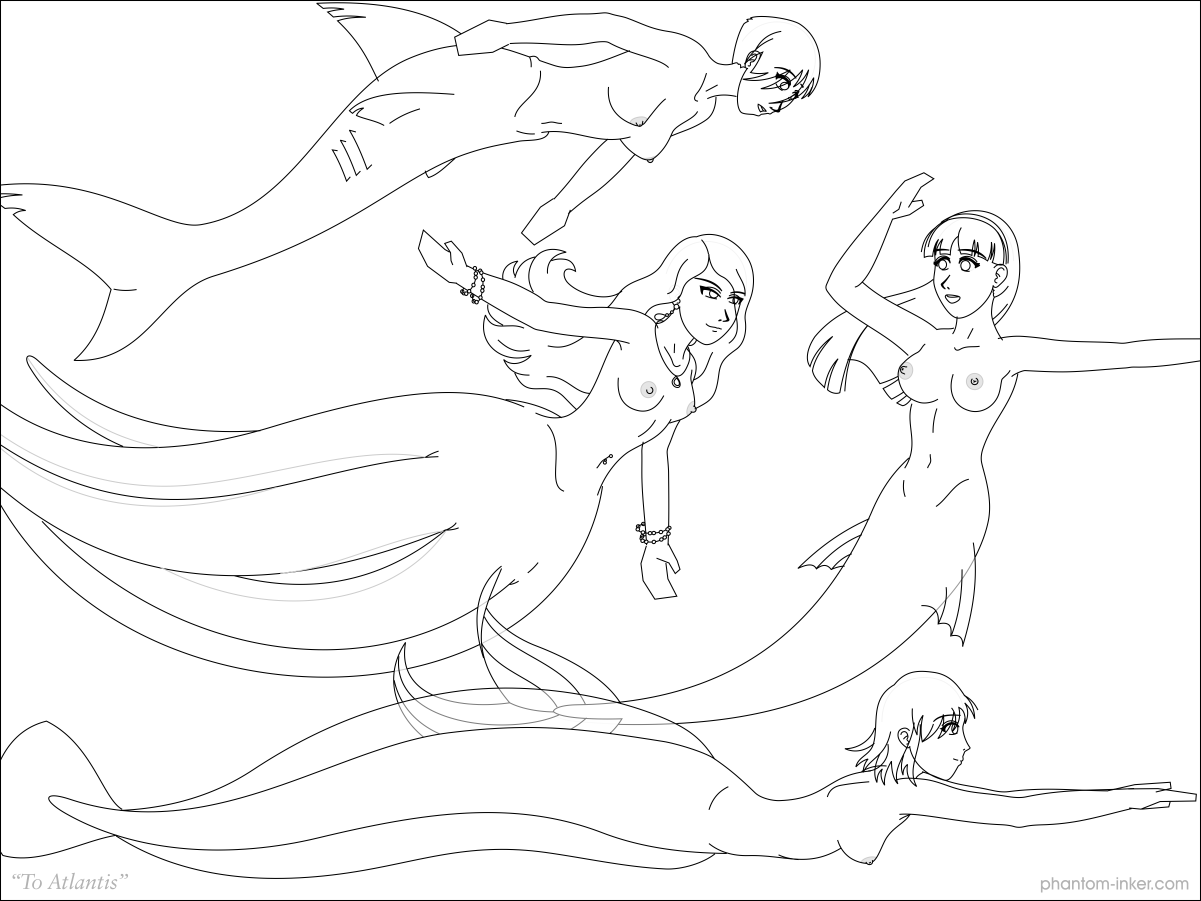 (click image to view full size)
Last month, I was on vacation on the sunny island of Curaçao in the Caribbean, and while I was there, I spent some time drawing.
So inspired by my surroundings last month, I drew this picture of four mermaids on their way to the great city of Atlantis. Anna is from Atlantis and knows the way; but her new friends Akira (shark), Julia (octopus), and Lana (eel?) have never been there before and wonder what awaits them.
I originally had a storyline how the other three were human girls in a sorority, and how they discovered to their great surprise that one of the other girls in their sorority house was actually a mermaid who was visiting the human world to get a good education, and how their mermaid friend then introduced them to her world under the sea. But the story didn't go much farther than the basic premise. So if you want to consider that the official storyline here, you're welcome to do so; or you can invent your own.
But mainly this was an excuse to draw lots of interesting kinds of mermaids in the same picture. Mermaids don't inspire me as much as some other creatures, but this picture has its charm. (Or possibly it was just an excuse to draw boobs.)
I've never drawn a shark before or an eel, and considering my lack of experience, this picture didn't turn out too badly. Each girl has a different and interesting personality — Anna's sweet and innocent, while Julia's obviously a little more world-wary — and each girl has a species that seems to fit her too. So I'm fairly satisfied with it. I don't know if I'll ever do more with it, but it's nice the way it is.
Anyway, comments are welcome! All you mermaid-lovers, enjoy!