Image
Year of the What?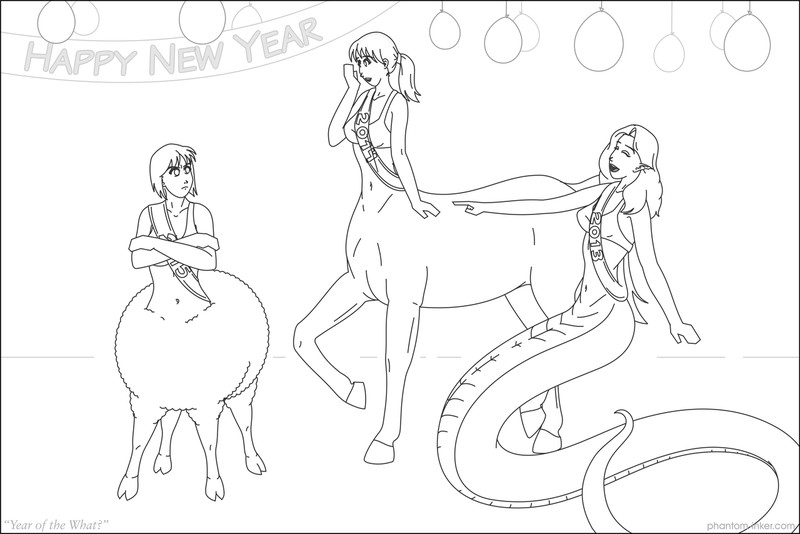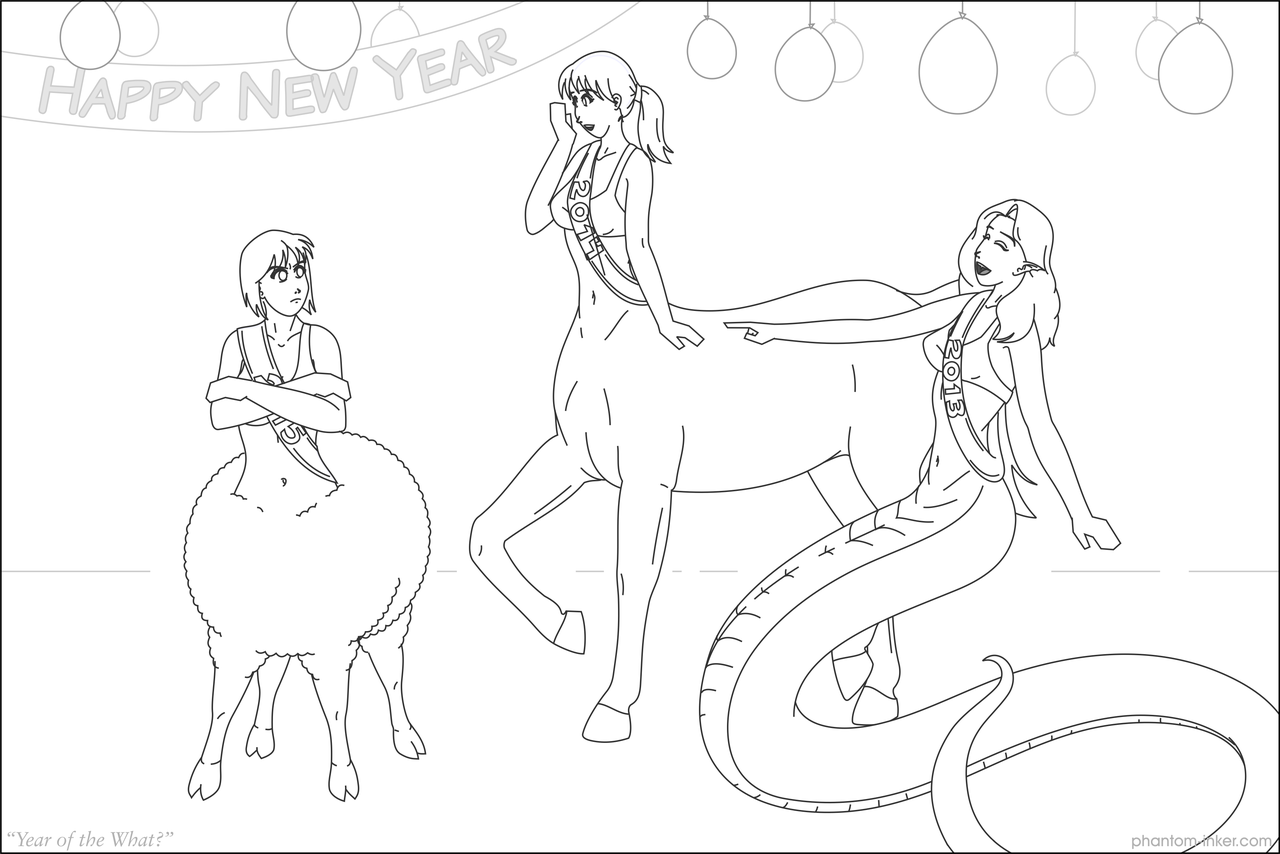 (click image to view full size)
So I belatedly realized I hadn't drawn anything at all for this Chinese New Year. Last year, I did the big "Centaur Party" picture for 2014, the Year of the Horse, but I did nothing at all this year. So I quickly whipped this up tonight. It's a bit sketchy, but I still do kinda like how it turned out.
So Miss 2015 didn't quite get as lucky a year as Miss 2014, or as Miss 2013. But, Miss 2013 isn't really giving Miss 2015 enough credit: Every girl can be attractive in her own way. Some are tall and stately, some are long and sleek, and some are, er, well, fluffy. And there's nothing wrong with that.