Image
'You Can Ride, Can't You?'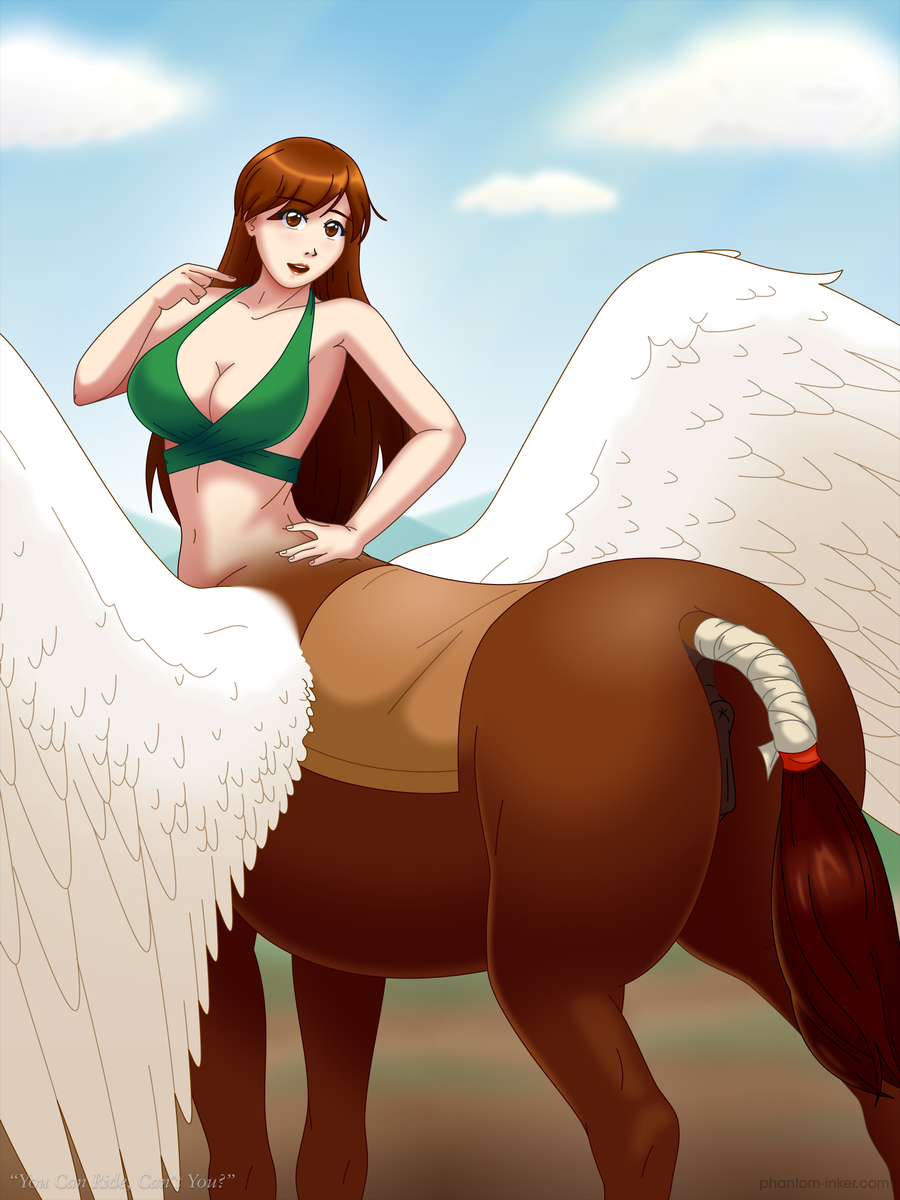 (click image to view full size)
This is Karalynn. She's been a centaur all her life — but she's not exactly a "natural" centaur.
Her father, a bachelor farmer, one night about twenty years ago got very drunk on magic potions at a passing fair, and woke up the next morning naked in his stables with one of his mares and a heck of a hangover. Twelve months later, Karalynn was born.
He raised her as best he could, but it was challenging for both of them, since she was the only horse-girl in the village, and none of the local mages could explain what she was.
The wings are new, though. She's been adventuring across the world ever since she turned sixteen*, and on one of her recent adventures, she came back with wings, and she isn't saying what happened, but she's hinted that it wasn't exactly planned.
Here, she's setting out on her next adventure, and has just met a young would-be knight, and they've decided to travel together. It may be a bit awkward for him to ride her, but I'm not sure she's going to take "no" for an answer :)
(* Four years ago. She's twenty now.)
---
I've liked this lineart ever since I drew it back in September 2020, and every once in a while, I've pulled it back out and worked on it a little more. Finally today I got off my duff and finished it, so here it is. I don't know where Karalynn goes next, but it's some kind of adventure!
Technically, all the human parts are clothed — but also you can see her bare horsebutt, so... marked as "mature."
A high-resolution version of this can be found in my Patreon.