Image
Follow Me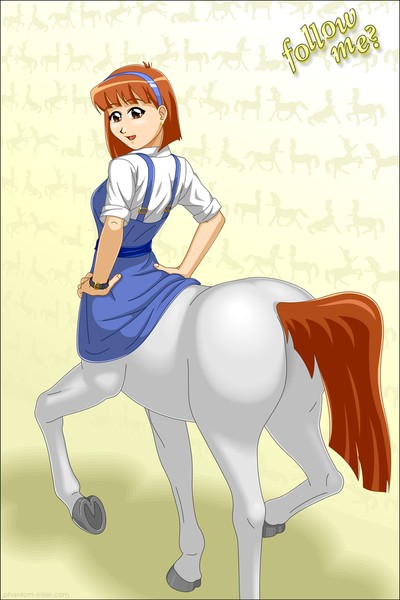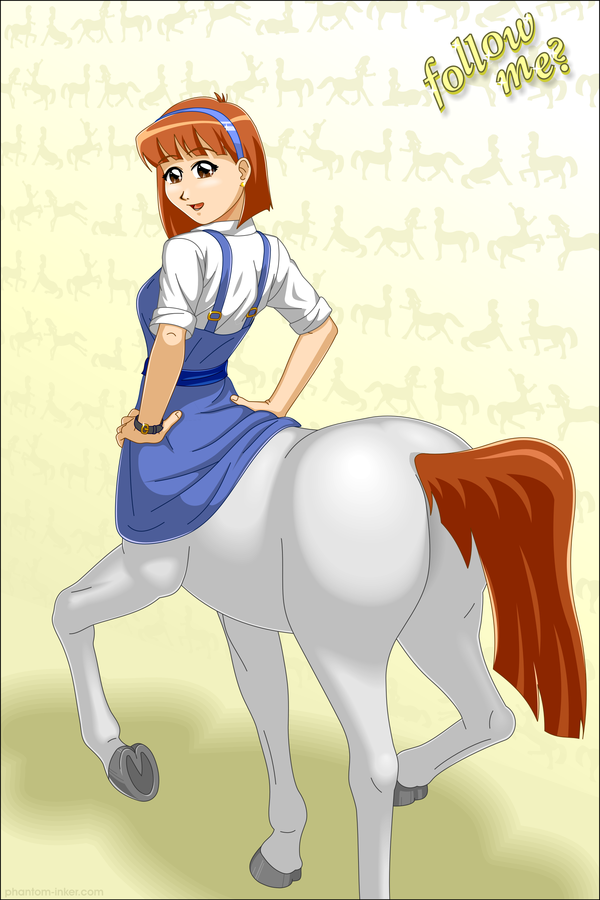 (click image to view full size)
Meet Corinne the centauress. Ain't she cute?
I've been working on this picture for what seems like ages now, and today I finished off the last few details, mostly involving the shading on her lower half. I started this picture because I wanted to show a modern-day centaur girl in a dress, all cute and spunky, looking back over her shoulder at the camera, and I wanted it to be a good enough picture that it'd work well on my front page. So here she is.
I have no idea how much time was involved in this (40 hours? 50 hours?), but it's 100% vector-art-with-a-mouse from start to finish: No bitmaps were harmed in the drawing of this picture ;)
This was loosely inspired by Akino Arai's song Follow Me, for those who are curious, and inspired more by the sound and feel of the song than by the words (though the title obviously was involved).
(This is the G-rated Disney-fied version; there is also an R-rated anatomically-correct version in my private gallery.)
You can see a closeup of this picture here, which shows all the detail in the print.
High-quality prints of this are available in the deviantART print store!