Image
Kiva Taur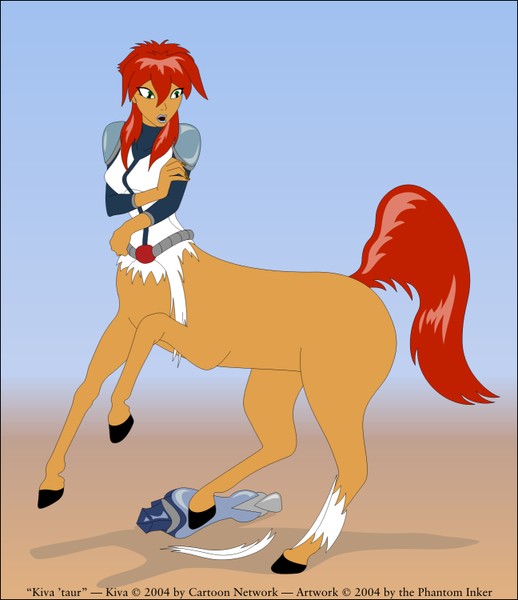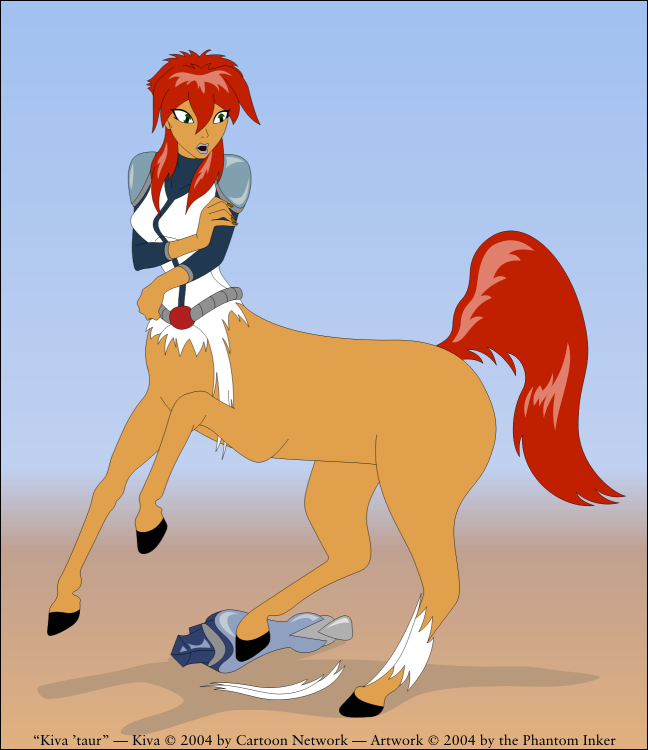 (click image to view full size)
So a friend of mine saw my picture of Ally and liked her and barter-commissioned me to draw Kiva, from Megas XLR, as a centaur. The price was very right, so I drew it. It's only flat-shaded, but it looks fairly like her, I think, and he liked it, so it's all good.
Kiva, of course, is copyright © 2004 by Cartoon Network, and the pose of her lower half was inspired by a drawing by Twospotz, whose horse and centaur art continues to amaze me with its accuracy.
Note that this was a sort of a "double" commission; he asked for two separate versions of it, this being the first. See elsewhere in my gallery for the second.