Image
Mirielle (WIP #2)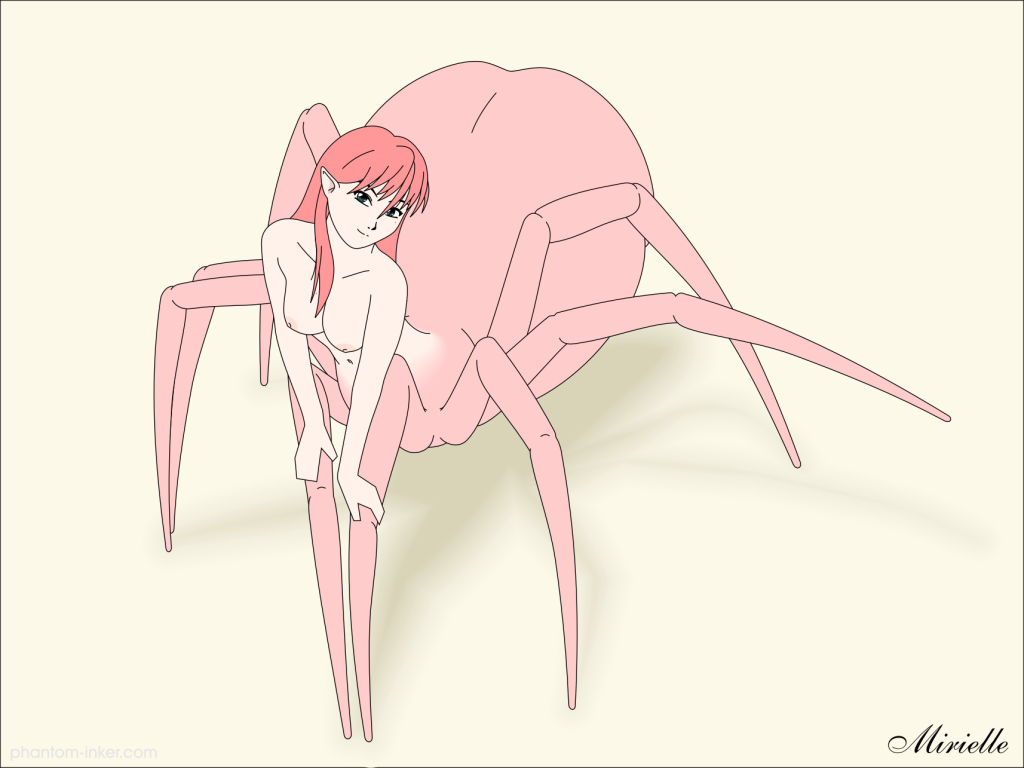 (click image to view full size)
So this is Mirielle, flat-colored this time, but not shaded.
I started drawing her some months ago, and she languished awhile and actually changed species a couple of times; and then I finished off enough of her this morning that she'd be presentable. She's still a work-in-progress, and I gotta definitely do something about those hands, but it's been a long time since I updated here, so here she is, demonstrating that a spider can, in fact, be cute and sexy. Pink is definitely her color.
And I still don't know her backstory, but I'm sure it's interesting.