Image
Surprise - WIP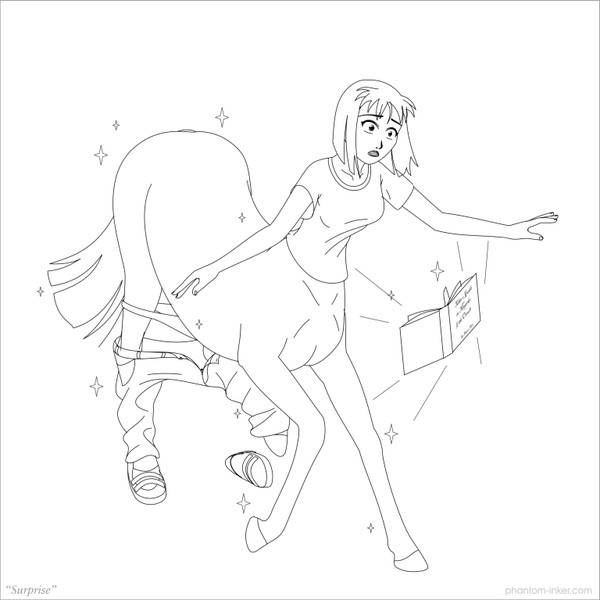 (click image to view full size)
Emily had been a track star in high school, and that had earned her a very nice free ride to college. But when she arrived, she found the competition was fierce, and she knew she couldn't compete without help. So walking through town one day, she found a small occult bookstore, and in it, she found a book of magic spells. The proprietor told her they were real, and sold her the book for a dollar, but when she got home, she was sure she'd been conned. Still, there was only one way to find out, so she hunted through the book for a spell to make her faster, read the magic words — and to her great surprise, she was definitely faster. And probably disqualified too.
---
I've been playing with this picture for a while now, and today, I finished up the lineart. This is, as usual, several hours in CorelDRAW with a mouse, but I really don't know how many. Ten? Twelve? Eight? Somewhere in there, perhaps.
After reading a good tutorial on hands, I tried drawing her hands without any references, and lo and behold, I actually drew hands that don't completely suck.
Edit: This is now available in finished shiny color! Go take a look!