Image
What Sara Wanted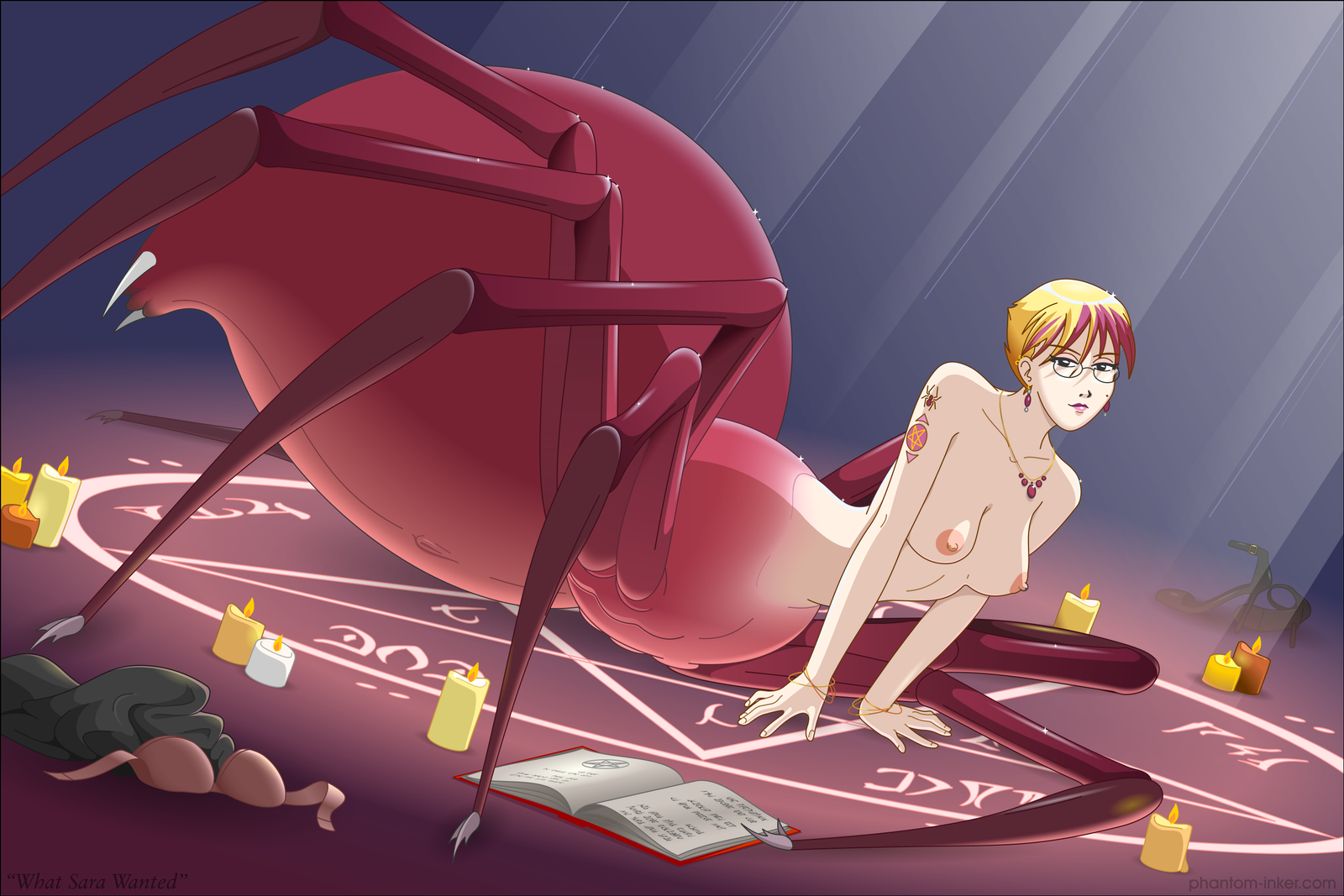 (click image to view full size)
Sara lay on the floor, just looking up at me for what seemed like an eternity. Neither of us spoke, and she didn't move an inch. Finally, I heard the click of the door gently closing behind me.

Sara finally broke the silence. "Well," she said, "I wasn't really expecting you tonight."

"I — " my voice trailed off.

"As you can see, I do some interesting things when I'm by myself. I was hoping to break my little occult hobby to you more slowly, but here we are, aren't we?"

I could only look at her, trying to make sense of what I was looking at. The words just wouldn't form.

"You're staring, Jack," she said. "And you're welcome to stare, but I'd love to know — Are you staring at my tits, or are you staring at my spider?"
---
I really have weird tastes. But apparently so do my characters.
I had some time off, so I colored her, and detail-ified things. The original lineart is still in my Scraps, if anyone wants to see it.